Film & Cinema15th February 2016
Subtitled BSL Film Captures Values of Old Deaf Culture
Pulled together from film footage thrown in a skip, the film is a must see for anyone who is deaf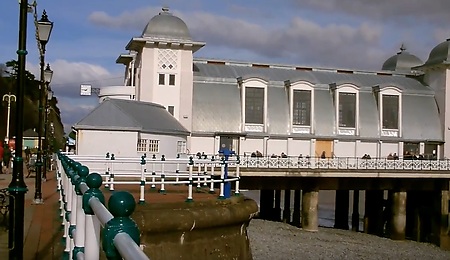 ​Sitting down to enjoy the short Heritage Project film, 'Power in our Hands', in Penarth with Deaf friends and colleagues a few days ago, you could be forgiven for believing the route to getting the film in front of us, was straight forward. In fact, the story behind it is almost as interesting as the film itself.
Power in our Hands is a signed and subtitled film featuring archive footage of Deaf life around the UK. Having seen snippets of the film before at several of BDA's 125-year anniversary events that I had supported, I took my seat more out of duty than anticipation. I left totally captivated by the historical importance of what I had seen. Deaf and hearing people alike, would benefit from seeing this film.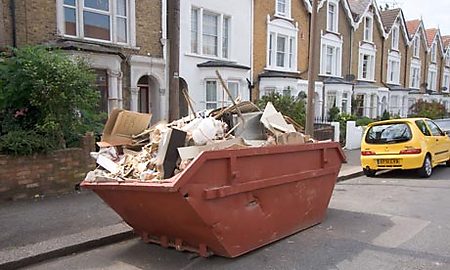 What's interesting about the story, is that someone had decided the film footage was no longer of any interest and had thrown it into a skip. ​Fortunately they were found by a builder who happened to be a friend of Tomato Lichy, a Deaf man and campaigner based in London. Through his intervention, the archive footage found it's way to the BDA where someone recognised the films as a valuable history resource. Keen to protect it, the BDA applied for funding through the Heritage Lottery Fund, seeking to transfer all the old show reel film onto digital.
With footage dating back to the 1930s, the heritage project was more than merely transferring the records into a digital format. The Heritage Project had three key aims:
To transfer the footage onto a digital platform
Recruit regional area staff for the whole of the UK and Ireland. Part of their job was to identify people shown on the footage and interview local Deaf people to get their views on the film
To develop a web based platform that would allow people to upload their own photos and videos, thereby developing a much bigger archive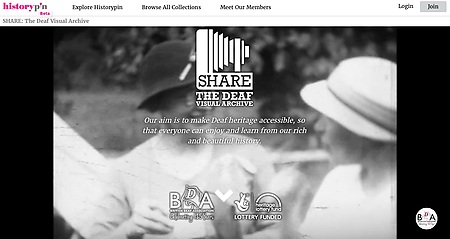 Unlike hearing versions of heritage projects like this one, which identify very few of the people captured on film all those years ago, the Deaf community helped the BDA identify 479 people shown in the films, an outcome that delighted the Heritage Lottery funders.
The forgotten footage has been compiled into, Power in our Hands, a documentary (lasting 70 minutes) telling the story about the recognition of British Sign Language (BSL) and Deaf rights. A plight unrecognised by many people in society, the film shows with great clarity many of the struggles faced by the Deaf community in their pursuit of equality. Sadly, it is a struggle that goes on, a struggle that is becoming more ill-defined with Deaf youngsters often dissuaded from joining the Deaf community when they are young, and developing their Deaf identity later in life.
As an activist myself, I greatly enjoyed the reminder about those who rallied so hard in the past, fighting for a better life for me! The changes and the benefits from their efforts might have been relatively incremental, but they did bring about change. The film made me recognise more clearly than anything before, that it is now our turn to look for more monumental improvements to Deaf equality.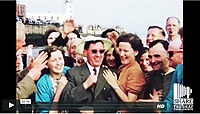 What we saw was a strong and united Deaf community campaigning for what was right and what was in the real interests of the community - the whole community. Whilst they were respectful of others, what I witnessed was collective thinking that was not influenced by the modern day paymasters, pursuit of individual power and glory, or political positioning, they fought independently for what was right and achieved recognition for BSL as a language as a result. I knew the history, I've been told the stories, but seeing it first hand in this way, enlightened and inspired me. I felt proud of these past efforts, but it also left me worried about today's approach.
The film will be shown in locations around the UK and even if you think you know all about Deaf history, I still urge you to go along and have a look. The next showing in South Wales is at the The Chapter Arts Centre, Cardiff from the 4th March to the 10th March. Adult tickets are £4.40. Details of other showings of Power in our Hands can also be found at power-in-our-hands
I am sure the Deaf people involved in the project feel honoured to have played their part in bringing the film to our screens, I know I would have. The film shows the world the wonderful aspects of our Deaf culture, community and what Sign language is all about. Sadly, with many mums and dads of Deaf children often fighting tooth and nail to keep their child from a Deaf identity these days, it is difficult to predict what might be waiting these youngsters when they do need a Deaf community to embrace them and show them understanding, friendship and a sense of belonging in the future.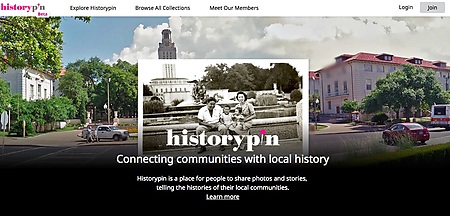 The Heritage Project is due to come to an end in October this year, but the History Pin, a technology filing system managed by the BDA, will allow people to upload their own photos and video footage to help secure footage for many years to come. The aim of for local Deaf people who are good with technology to be taught how to use History Pin to then help others. You can find our more at: sharedeafarchive
Article by Sarah Lawrence, Editor
posted in Entertainment / Film & Cinema
15th February 2016
Latest Issue