About
About Deaf Friendly Magazine
Deaf Friendly Magazine was first launched in 2011 as a free publication available to the general public (previously known as SLFirst). Our mission is to bring together businesses and services that think about, and are accessible to all, including the Deaf and Hard of Hearing communities.
For advertisers, we offer a unique opportunity to communicate directly to people who are Deaf or Hard of Hearing. Advertisers in our magazine can reach out to our readers in a way that no other advertisement can, explaining to people who are Deaf and Hard of Hearing customers, all about the services and products they offer.
The Deaf Friendly Magazine offers features, reviews, case studies and unbiased articles covering topics that the readership has shown most interest in. Discovering information about deafness worldwide our articles are written by passionate commentators in their field, offering valuable advice and entertaining articles, with something for everyone.
Being deaf doesn't mean you can't do it. The Deaf Friendly Magazine seeks to celebrate some of the wonderful things deaf people do achieve, as well as giving advice and information that I hope you will find useful.
Deaf Friendly Magazine:
is the only culture and lifestyle magazine aimed at an estimated 10 million Deaf and Hard of Hearing people living and working in the UK:
is also the only bilingual (written and signed) digital magazine in the UK;
is full of international and national news, articles, events and real life stories focusing on Deaf and Hard of Hearing customers in addition to anyone with an interest in the Deaf Community;
offers a unique opportunity for businesses and organisations to tell people who are Deaf or Hard of Hearing about their services and products.
The content of the magazine will be of direct interest to the readership as Deaf Friendly strives to provide interesting and informative articles while remaining accessible to the widest possible audience. Each issue is packed with practical and useful advice to help readers make decisions about which organisations, businesses and services can offer them the best customer experience.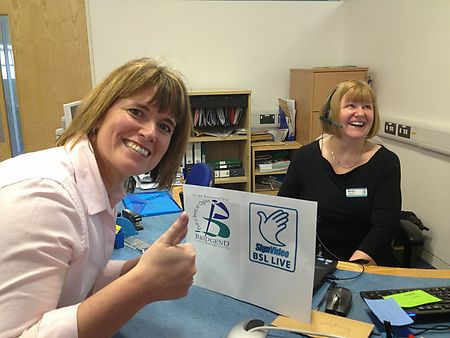 Created by Sarah Lawrence, someone who has been at the forefront of effective communication to the Deaf and Hard of Hearing Communities for over 20 years, the Deaf Friendly magazine is the ideal place to find information and be entertained. For young Deaf people, it might also be a place to come and be inspired.
In March 2013, the magazine became a national publication and the 31st October 2013 saw the launch of a digital offering, making it readily accessible through all the standard communication devices. Moving to digital has significantly increased the readership both in the UK and across the world.
The magazine offers the opportunity to place an advertorial and digital adverts and posters. These are priced individually, with advertorials offering businesses the opportunity to describe their deaf friendly services. With agreement, advertorials also come with a BSL translation and are made into a film clip that is also hosted on the website. These BSL video clips can also be made available for use on external websites.
If you would like more information about our advertising prices, contact Sarah: sarah@slfirst.co.uk
For our rate card please get in touch and we will discuss the options available.
The Editor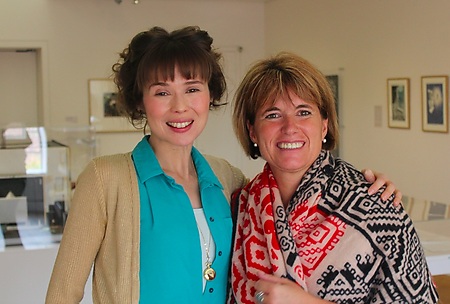 Sarah of Deaf Friendly Ltd. has a wide range of management experience within both the educational and the voluntary sectors. At a national and local level, Sarah is also involved with Deaf organsiations. Sarah has run her own private international training and consultancy company for 20 years, making her one of the most experienced Deaf business people in the UK. You may also recognise Sarah from her role as the on-screen interpreter for ITV Wales News a role she performed for nearly 10 years and is still doing some BSL translations for some of the current children's programmes.
Latest Issue