Deaf Sports Events18th June 2014
Getting to know the Deaf Swimmers Competing in Euro Champs
Meet the team for the Deaf European Swimming Championships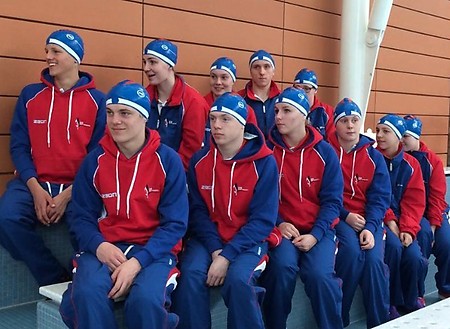 The 11th Deaf European Swimming Championships will take place in Saransk, Russia from the 22nd to the 28th of June. Attracting many of the best Deaf swimmers in the world, medals will be hard fought and richly deserved. With Team GB swimmers readying themselves for the stiff competition, we thought it might be nice to learn a little more about each of the team members, with each team member invited to tell us a little about themselves.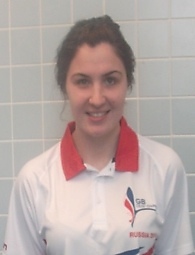 Danielle Joyce Aged 18
I will turn 18 just days before flying off to Saransk, Russia. This will be my first European Championships but I competed at the Deaflympics in Sofia last year making all of my individual finals. I have had an extraordinary last 12 months in Deaf Swimming setting 6 Deaf World Records and 8 European records although all of them in Short Course competition. I hope I can carry those performances into the 50 metre pool in Russia and it would be great to go under 1 minute for my 100 freestyle and also to win a medal. My goal for the next Deaflympics will be to win Gold.
Ciara Tappenden Aged 12
Going to Russia for the Europeans is my first major competition and I am both really excited and nervous, I really want to do well and have been training very hard. I am going to try my best to achieve PBs in my races. My biggest achievements so far have been getting to County and Regional championships and I am very proud to have competed in the National Deaf championships and Disability championships where I have achieved many under 11 and 12 year old British Deaf Records. In the future, I would love to continue to get PBs and dream of competing for GB again in the Deaflympics or other major competitions.
Emily Noden Aged 17
My highlights have been the Deaflympics in Sofia, Bulgaria last year and loved swimming on the International stage. I hope that I could win a medal at the Europeans either as an individual or as part of the relay team. In the future I would like to win a medal at the Deaflympics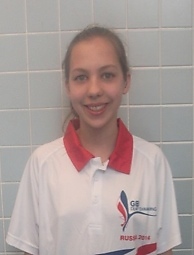 Jasmine Seamarks aged 14
Swimming has given me great confidence, I have really enjoyed raising money for Charities and the highlight was being on BBC Breakfast TV with Duncan Goodhew promoting Swimathon. I have raised over £1k for various charities. My highlights; Swimming a County Qualification Time the first time I swam a 400 IM, winning around 200 medals at various galas. The great thing about being picked for the European Championships is that it has made me train harder both at my main club, Bottisham SC and my joint club, City Of Cambridge SC. David my coach at Cambridge has improved my swimming and I hope to PB in Russia. My two main future goals are to swim under 30 seconds in the 50 free and go to the Deaflympics in Turkey. My dream is to meet and swim with Rebecca Adlington.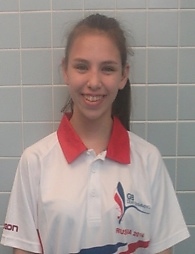 Emma Lees Aged 15
Swimming highlights - breaking English Deaf record for 200 back stroke in May 2014, racing against paralympians at junior disability nationals 2013 and in the same heat as Danielle when she broke the world record! Winning City Of St. Albans (Costa) club trophy for under 17's 200 back stroke. Holding 3 English Deaf records and 10 Age group records. Experience of majors - National Senior Disability championships 2013, 2012, National Junior Disability 2014 & 2013, championship Regional disability gala 2014, 2013 and 2012, and Hertfordshire County championship 2014 and 2013. Hopes for European championship - to try get a personal best in every race. Hopes for the future - to go to the Deaflympics!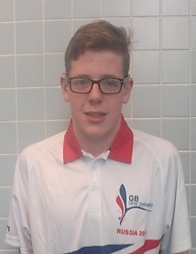 Kieran Holdbrook Aged 14
I am 14 but will be 15 for the European Championships. This season I got my first medal at the Essex County Championships where I came 2nd in the 400 freestyle. I finished 7th in Essex overall. I have never swum at a major championship like the Europeans before, so I am excited to be competing there. I am hoping for good swims and would be proud to achieve a medal at the championships. My hopes for the future would be to make the team for the Deaflympics one da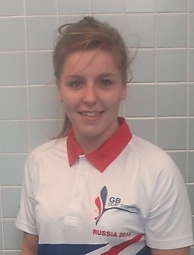 Lucy Walkup Aged 17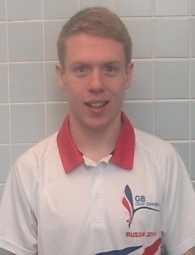 Luke Nisted Aged 17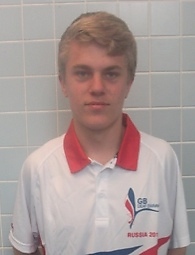 Matthew Oaten Aged 14
The European Championships in Russia will be my first major competition as I started to become serious with my swimming about 18 months ago. Within those 18 months I have improved a lot, achieving plenty of PBs, broke a club age group record also 2 British Deaf records. In Russia, I'm hoping to get PBs for all events that I'm doing and most of all to have a brilliant experience! My hopes for the future are to keep on improving my times and get picked for the Deaflympics.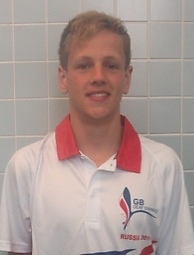 Oliver Kenny Aged 15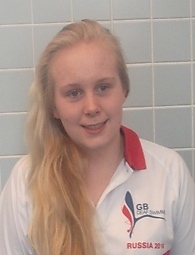 Polly Saines Age 15
Highlights of Swimming career so far: Selection for the Great Britain Deaf swimming Team, receiving a bronze medal for a relay IM team at The International Stuttgart Swim Fest in Germany, and attaining 7 gold medals in 7 races and 7 personal best times at the Junior Nationals in Sheffield. Hope for the Europeans: To make a final and to get Personal Best times in my races. Hopes for the Future: To be selected for the World Championships in 2015 and Deaflympics in 2017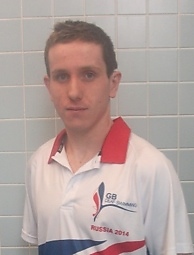 Tom Baxter 20
Highlights of swimming so far:
* Most memorable swimming highlight will always be competing for GB for the first time. That will never be taken away from me! For me it is in 2009 Deaflympics games in Taipei
* Broke British Deaf Record in a relay in 2011 which hadn't been touched for 22 years with Ross, McComish, and Webster at the World Deaf Championships
* Won the 100m freestyle at the Deaf National Championships 2014

Experience of Major Championships:
* I have swum for GB in the last four major championships
* Deaflympics 2009 - Taipei
* European Deaf Championships 2010 - Dortmund
* World Deaf Championship - Coimbra
* Deaflympics 2013 - Sofia
* Swam in the National Arena League B final twice as a member of the U15 boy's freestyle relay team
* Swam and medaled at a number of British International and National disability championships

Hopes for championships
* Swim at an individual final for the first time. It is a lot harder to do it at the most popular events of them all
* Hopefully our men's relay team will gain at least one medal in finals. It doesn't matter which one it is
* Also hoping to hit the English Record in any event
* Also I want to see everyone to do well and most important is to enjoy the experience

Hopes for future
* Carry on and win more medals as everyone gets stronger everyday and I am hopefully getting closer to peak performance level
* Support all Team GB Deaf squad to get them to next level
* Swim in the World Championships 2015
* Swim in the European Short Course 2016
* Maybe final GB cap in 2017 Deaflympics Games and three times Deaflympian in a row.
* Get a good career as a Strength and Conditioning Coach.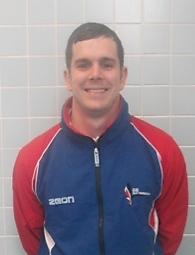 Sam Chamberlain Aged 24 - Coach
I have experienced two World Deaf Championships and two Deaf Europeans competing as swimmer. World Deaf Championships - Taiwan (2009), Portugal (2013) European Deaf Championships - Greece (2006), Germany (2010). I hope the swimmers can improve the standards and achieve more at the upcoming European Championships in Russia. This year we have a strong team with a mixture of experience and young potential swimmers who have the ability to qualify in finals, break records and achieve medals. In the previous European Championships four years ago the team achieved 2 Bronze medals and made 32 finals. The ultimate objective is to raise the bar by achieving more medals and to qualify in as many finals as possible.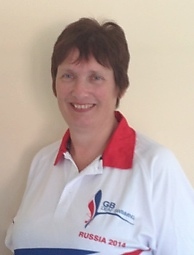 Mel Davies - Team Manager
Mel is a very experienced team Manager and is looking forward to her first event with the GBDSC
Follow SLFirst on Facebook and we will try and get the results published as they become available. We wish the team every success and hope to see a record haul of medals.
Article by Sarah Lawrence
posted in Deaf Sport / Deaf Sports Events
18th June 2014
Latest Issue