Health & Well-being7th December 2017
Life saving flu information now available in BSL
Thanks to Public Health Wales BSL accessible information about the free flu vaccine is newly available to Deaf people for the first time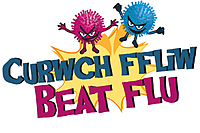 Influenza, or 'flu' as it's commonly known can be very serious. For some vulnerable groups it can even be deadly. Now, for the first time, potentially life saving information about the flu vaccine has been made accessible to Deaf people by Public Health Wales.
​The people most at risk of complications are the very young, pregnant women, the elderly and those with long term conditions. Every year, children and adults that are at an increased risk of becoming very ill if they get flu are offered a free annual vaccination.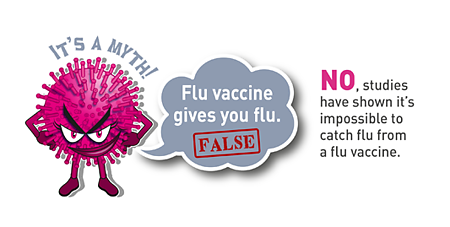 ​
In Wales between 2016 and 2017, there were 49 outbreaks of flu in hospitals and care homes, with 721 people in hospital confirmed with influenza, and 73 in Intensive Care Units. It has been reported that 8,000 people in England died from flu in 2016-17.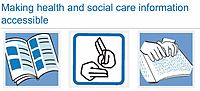 The Flu vaccine is recommended for people that have a higher risk of problems if they catch flu.
The injection is free for everyone (over 6 months old) who has:
diabetes
a long term chest condition (E.g. COPD)
moderate or severe asthma
a chronic heart condition
chronic liver disease
kidney disease (from Stage 3)
a body mass index (BMI) of 40 or higher
had a stroke or mini-stroke
have a neurological disorder
an immune system that isn't working well
had their spleen removed (or spleen that doesn't work well)
The vaccination is also recommended for people who are:
pregnant
aged 65 or over
living in a long stay care home
carers (including unpaid)
community first responders
members of voluntary organisations that provide first aid at public events
A free nose spray vaccine is also recommended for all children aged 2 or 3 from the GP surgery and also all children in reception class and school years 1, 2, 3 and 4 - who should be offered the vaccine free at school.

If you think you qualify for the free vaccine - or if you are not sure - speak to someone at your local GP surgery or pharmacy and they will be able to offer more advice.
For more information see the NHS website at beatflu.org
Article by Sarah Lawrence, Editor
posted in Deaf Lifestyle / Health & Well-being
7th December 2017
Latest Issue