Language & Communication27th January 2016
Deaf people still denied chance to do business through email and on-line chat
With new technology, comes better Deaf access, but too many businesses still insist on a telephone call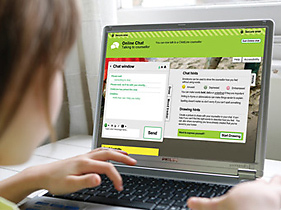 Just why are so many businesses reluctant to do business with Deaf or Hard of Hearing customers using new technology? Some quote the Data Protection Act, others their inadequate IT systems, whereas the truth probably lies in their desire to make me fit into their business processes. You see, despite being a paying customer, most decisions, in most public facing businesses and organisations, are based around doing things as cheaply as possible. So if a call to an office in India to a Call Handling Centre is how a business has been set up to deal with us, that is how we are expected to conduct our business with them.
Some business groups are worse and less responsive to us than others, with insurance companies right there at the top of the list. What's interesting about that, is that insurance companies tend to be amongst the most profitable out there, and yet despite being awash with cash, they still want to scrimp and save when it comes to customer service.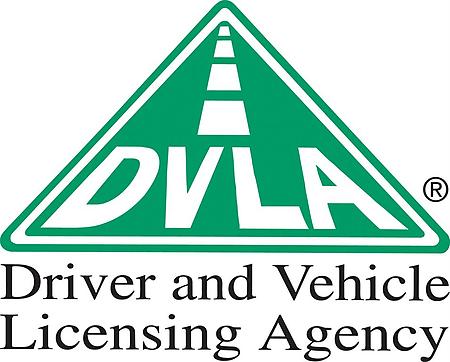 Deaf, I have driven a car since I passed my test aged 17. For as far back as I can remember, my car insurance has never been weighted against me, because I am Deaf. Whilst being Deaf is notifiable to the DVLA for some categories of driving, it is not for a car or motorbike, I assume because Deaf people are known to be amongst the safest people driving around. However, in recent years, insurance companies seem to have changed their risk stance on Deaf people driving cars, and this year, my insurance company sent me a quote almost double last year's premium, simply because, as was the case in all 29 of the previous years, I am Deaf.
Not one to be bullied by anyone to do anything I didn't want to, I took the plunge to look around to find a company that still took a more reasonable stance to deafness, and was delighted to get insurance back to a more affordable level. All that remained for me to do was cancel the up-coming policy that was due to start on the 9th February.
Looking through the information that came with the renewal notice, everything told me I had to ring. There were email addresses and on-line chat facilities promoted to me, but apparently none of these can be used to let them know I didn't want to take up the renewal. I had to ring.
Emboldened by my anger at their decision to double my premium, I took to their on-line chat line to ask how else I could reject their offer to renew.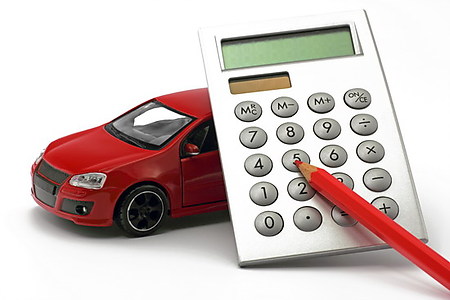 Asked for my reference number and first name, the chat line opened up without delay – fantastic! I explained what I wanted to do and asked, politely, as I am Deaf and cannot ring the 'Renewal Team', how I could go about rejecting their proposal. Asked for my full name, post code and date of birth, I was then told I had to telephone, there was no other way.
Still patient and polite, I said that was not possible as I am Deaf, so could I let them know through this chat facility or via email. No, that wasn't possible, so could I get a friend or relative to ring for me. Reluctantly, and very unhappy about it and for speed, I decided to give this a go. Through the chat facility, I was able to tell them the name of the person who would ring for me, in effect giving third party access.
He tried to ring immediately my Chat finished, and was asked to wait in a queue. Minute after minute passed, no doubt costing me the earth, when suddenly a voice came on the line to say that there was a technical problem and the call was promptly ended. This just wasn't good enough, all I wanted to do was tell them I was not going to re-new my car insurance with them. It shouldn't be this difficult should it?
Back on the Chat I went, this time with a little less patience or politeness. Tapping furiously to explain what had happened and asking for an alternative way to communicate my decision, I was again told I had to ring. Coolly and calmly, I typed out – 'could you please mark on my file that I am unhappy to do this and will start civil proceedings for discrimination. I am Deaf, unable to make the call, and simply want to communicate my decision with you in a way that is suitable for a Deaf customer.'
'We are not discriminating', came a quick response, all customers have to ring, you will have to ring back when the technical problem is resolved.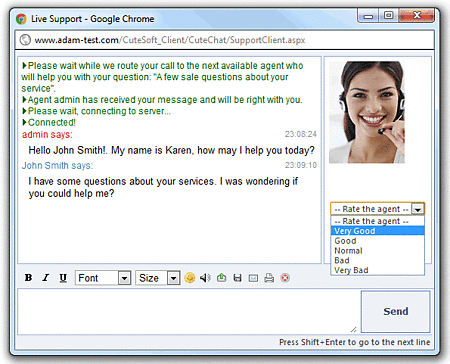 "Do all your customers have to share their personal information with a third party to make that call?" I asked. Referencing the change by Sky to their policy on this matter, I told them I would proceed with the discrimination claim. Ready to take that action but waiting on-line for a few minutes at their request, I then received a message telling me that the operator had spoken to a manager who had given permission for me to cancel my policy using the Chat facility. My record had been updated with my decision and my policy would not be renewed.
Finally, I felt elation that the manager had brought sanity and common sense to the party, and in a very quick and efficient manner without having to bother anyone in the 'Renewal Team', I was able to communicate my decision. It just left me thinking, why couldn't we have done that from the start.
I knew why of course, because it had been mentioned during my chat, I had to ring the 'Renewal Team' as they would try and keep me as a customer by offering me a 10% discount! With a quote that was a 100% increase on the previous year's policy, a 10% discount was of no interest to me, but it's worthwhile knowing for the future, so that next time I am due to re-new my policy, even if I'm happy with the quote, I might try and get that 10% discount!
I don't know about you, but I like doing business through email and on-line chat. It's quick, easy, giving me direct communication access, and it gives me an audit trail of the discussion. It's also already paid for by the companies I am chatting to, so there is no additional cost. I just don't understand why we are not allowed to use them for all our business communications. The Chat facility gave me instant access, it was quick and easy and customer friendly, and it's about time businesses allowed us to use it to communicate all our decisions!
Article by Sarah Lawrence, Editor
posted in Community / Language & Communication
27th January 2016
Latest Issue